xxter zo vrij als een vogel
xxter & Doorbird vliegen samen op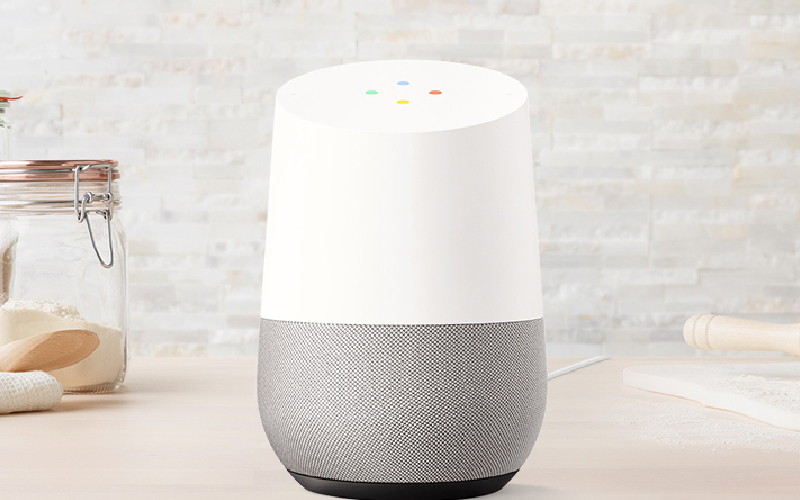 XXTER BLIJFT VERNIEUWEN
Met de zomer voor de boeg willen we je graag informeren over de nieuw beschikbare firmware en apps, die uiteraard gratis zijn te downloaden. Hieronder vind je een aantal van deze verbeteringen. Wil je meer informatie of heb je hulp nodig bij het gebruik van de hieronder genoemde nieuwe functies, kijk dan op ons forum of neem contact op met onze afdeling support via support@xxter.com of +31 (0)20 218 42 02.
GOOGLE HOME
Naast Apple HomeKit en Amazon Alexa ondersteunt Pairot nu ook Google Home. Pairot is sinds kort ook gecertificeerd voor Google Assistant.
Voor Google Home worden op dit moment schakelactoren, dimmers, thermostaten en schakelaars ondersteund. Wanneer Google de functionaliteiten van de Google Assistant uitbreidt, zal de Pairot hier snel op aansluiten met een gratis firmware update. Er kunnen maximaal 150 componenten worden gekoppeld aan één Pairot.
CLOUD BACK-UP
Het is nu mogelijk handmatig en automatisch back-ups naar de xxter-cloud te maken. Indien gewenst wordt automatisch elke dag en elke week een back-up gemaakt van de planners, scènes, aanwezigheidssimulatie en de statistieken/grafieken. De laatste 2 dagen en laatste 2 weken worden onthouden. Daarnaast is het mogelijk 3 handmatige back-ups te maken, die je een eigen beschrijving kan geven. Via de "herstel back-up" functie kunnen de back-ups weer worden teruggezet. Deze back-upfunctie wordt automatisch aangezet na het installeren van de laatste firmware. Uiteraard is de functie ook uit te zetten, indien u niet wilt dat er automatisch back-ups worden gemaakt.

PUSH BERICHT NAAR GROEPEN
Het is nu mogelijk ontvangersgroepen aan te maken. Dit zijn groepen op apparaatniveau waaraan je meerdere ontvangers van push-, sms- en e-mailberichten kunt toevoegen. Nadat een groep is aangemaakt is deze bruikbaar in de waarschuwingsservices. Wanneer je veel waarschuwingsservices of profielen gebruikt, wordt hiermee het onderhoud een stuk eenvoudiger.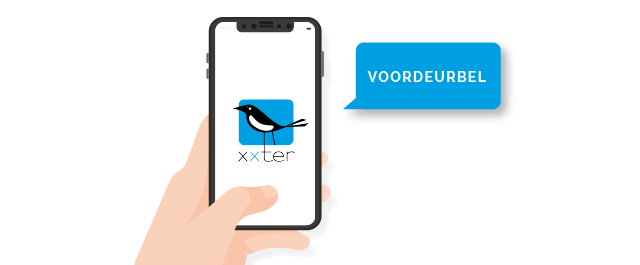 AFBEELDINGSPAGINA'S
De afbeeldingspagina's zijn verder uitgebreid. Het is nu mogelijk om camerabeelden, grafieken en webviews op de pagina weer te geven en de knopgroottes zijn nu instelbaar. Daarnaast kan een pagina de voorkeur "volledig scherm" krijgen, wat uitermate handig is voor tablets of touchpanels. De afbeeldingspagina's zijn nu ook in de demoweergave van de app toegevoegd.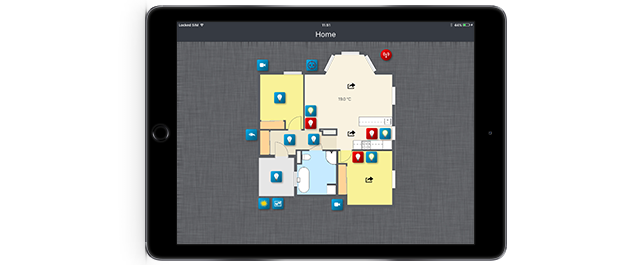 OVERIGE VERNIEUWINGEN
Er zijn nog verschillende andere veranderingen doorgevoerd, zoals een zoekfunctie en de gegroepeerde weergave van elementen in de app bij het aanpassen van scènes, planners en aanwezigheidssimulatie. Bij het openen van een pagina kan een actie worden gestart, bijvoorbeeld om automatisch een script te starten wanneer je een pagina opent. Ook kunnen de wifi-instellingen van de installatie worden opgenomen in de QR-code en zijn er verschillende veiligheidsverbeteringen doorgevoerd.