Building automation
The xxter controller is the central module that allows you to automate and control all smart building systems. Use the power of xxter to unleash the potential of building automation now.
xxter offers many possibilities for commercial use and the professional to make lives easier. Not only the easy way you of commissioning, the extensive support we offer and the high reliability xxter provides, but also the broad set of functions especially designed for the professional user. For instance, think about the powerful built-in logic modules, the transparent integration of all the different protocols, the (energy) monitoring options, the KNX recorder and much more.
Discover the possibilities for the professional user.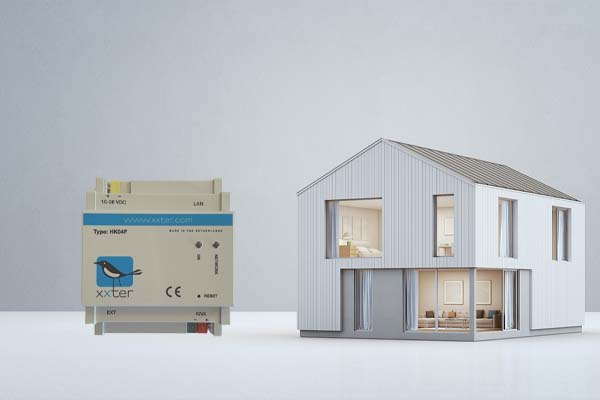 Installation & support
User convenience has always been xxter's primary focus. This applies to the daily use of xxter, but of course also to the installation, which is completely available via the web browser. There are manuals available for all functionality and users can ask questions or share their knowledge on the xxter forum. And, when you still require some assistance, our fluent English speaking support is always available through email or phone during business hours (CET).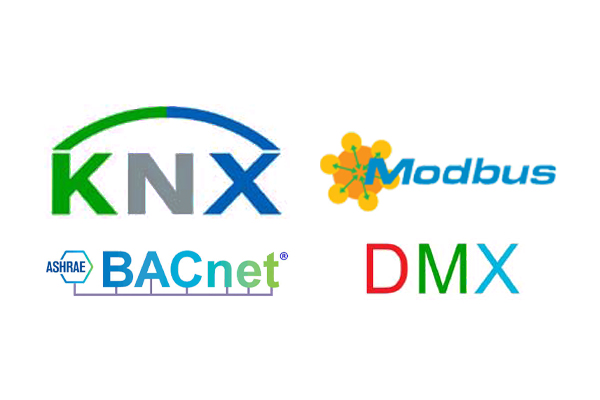 Supported protocols
xxter works with professional automation standards and supports different protocols. The most extensive possibilities and reliability is offered by a KNX installation, which is completely integrated in the xxter controller and can be connected directly.
Additionally, the xxter controller also offers support for, among others, Modbus, BACnet, Artnet DMX and Philips Hue.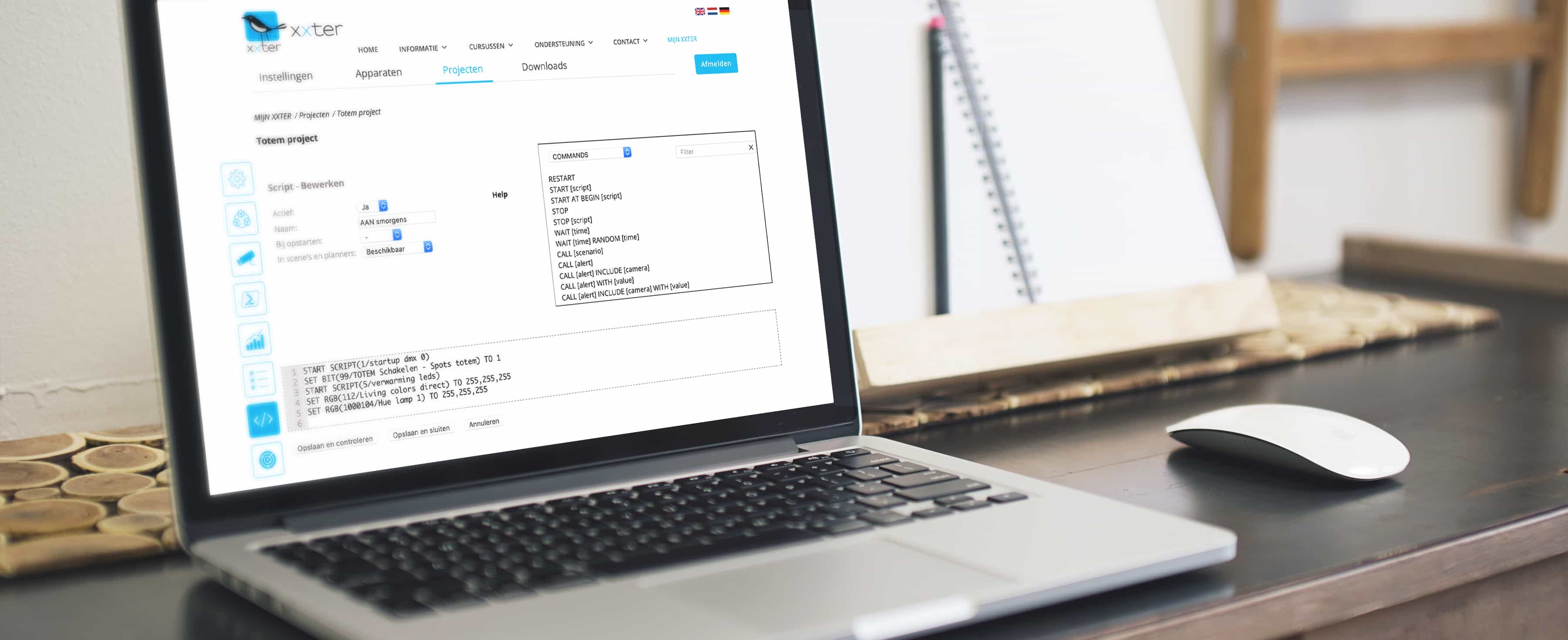 Logic, scripts & actions
xxter offers a powerful logic engine to quickly add extensive intelligence for any home or building automation. Logic is available in different ways: in the logic module, in scripts and in actions. For instance, with scripts it is possible to create small programs or logical functions, which can perform actions or calculations based on current information from the installation. With the logic engine of xxter, there are no limits in what kind of automation you can create.