xxter vernieuwd
xxter trainingscentrum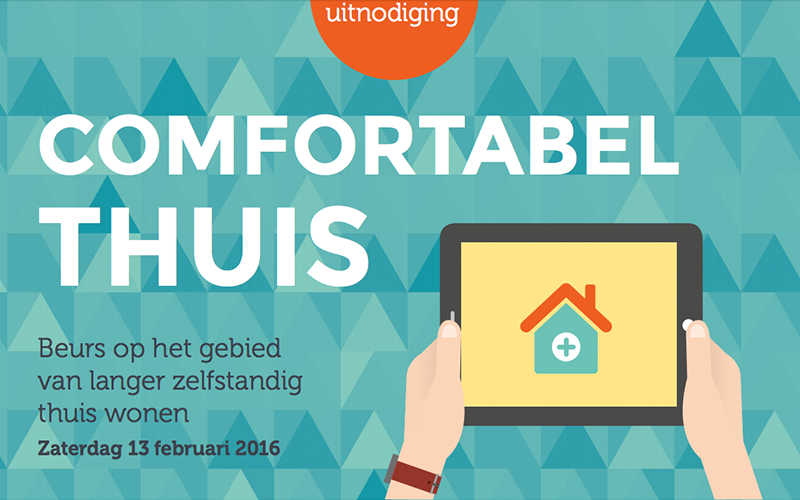 Ontdek nieuwe én vertrouwde mogelijkheden op het gebied van langer, veilig en comfortabel zelfstandig thuis wonen. Maak kennis met Domotica, eHealth en andere hulpmiddelen.
Tijdens de beurs komt u meer te weten over de nieuwste snufjes, diensten en ontwikkelingen op het gebied van wonen en zorg. Ervaar hoe deze (hulp)middelen een grote bijdragen kunnen leveren aan comfort, gemak en veiligheid in en om het huis. Voor uzelf, maar ook voor uw naasten.
Enkele voorbeelden hiervan zijn: een systeem dat automatisch deuren opent, aanpassingen in vloeren en trappen en op afstand bestuurbare huisapparatuur. Daarnaast zijn er apps en horloges waarmee u met één druk op de knop in contact kunt komen met familieleden of zorginstellingen. Of wat dacht u van een drinkstimuleringsproduct en een sprekende agenda?
Door middel van presentaties en demonstraties kunt u zelf zien en ervaren hoe deze middelen uw leven in en rond het huis kunnen vereenvoudigen.
Zaterdag 13 februari 2016, 11:00 tot 17:00 uur. De Strenge, Stengeplein 1, 4451 CZ, Heinkenszand. Gratis entree.