Supported component types
For HomeKit we currently support switches, dimmers, shutters, light switches (e.g. buttons), KNX scenarios, valves (for faucets and irrigation) and thermostats. You can also use the current values for temperature, light intensity and humidity sensors and the status of leakage, smoke, CO and CO2 detectors in the home. And, in HomeKit you can use stateless buttons and contact, presence and motion sensors, just as light switches, to trigger an automation to control scenarios or other components. By Apple's request, the Pairot is only for residential use and a maximum of 150 components are allowed per Pairot.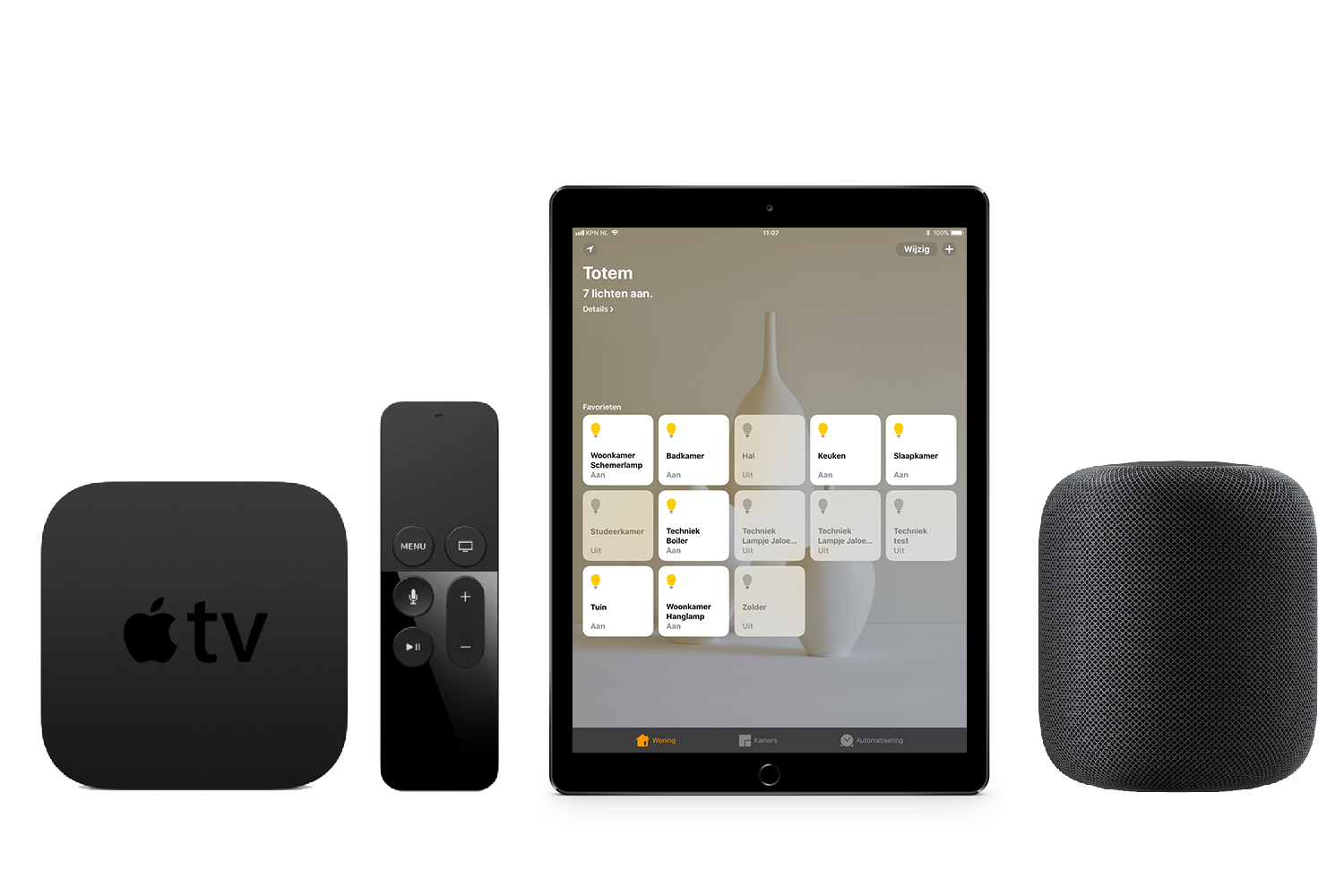 The Pairot is easy to set up. In the online environment 'My xxter' it is possible to import the KNX-project from ETS. From this KNX-project all the relevant actuators can be transferred to a Pairot project and downloaded to the Pairot device. The Pairot device is available as a DIN rail module of 4 MW wide and is to be connected to the home network, the KNX bus and a 5-36 VDC power supply. With the Pairot app, the device can be easily commissioned and all elements and the complete room structure can be transferred at once into HomeKit.
Do you have an iPad that is always in the house, an Apple TV or soon the new HomePod, then you can use these as a home hub. This allows you to also control your home when you are away. Additionally the home hub allows you to add automation to HomeKit. For instance, you can switch on your lights when you arrive at home, automatically close the shutters on a set time or use a button of a light switch to control a scenario that you have created in HomeKit. Communication between iPhone, iPad, or iPod touch and the HomeKit-enabled Pairot is secured by HomeKit technology.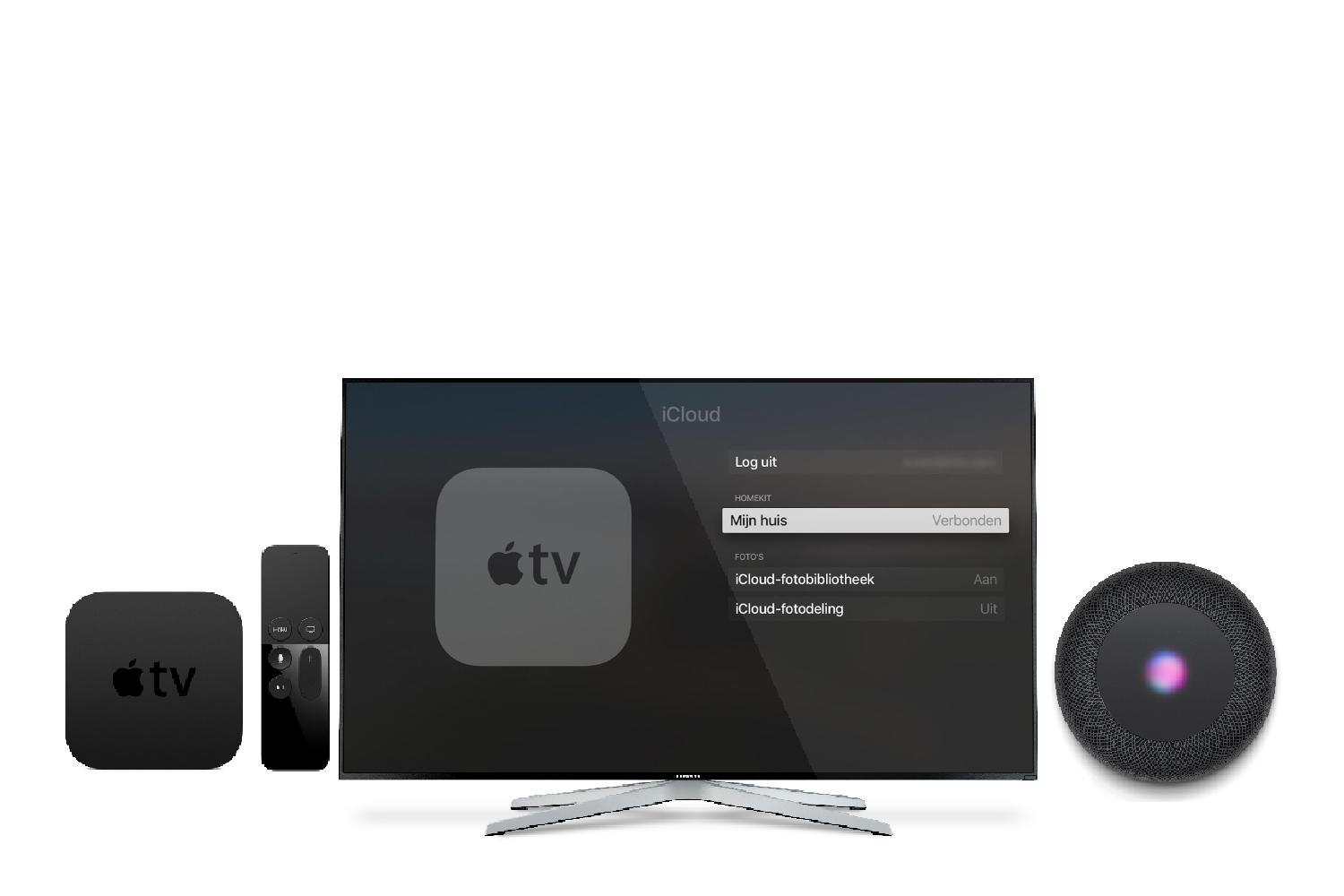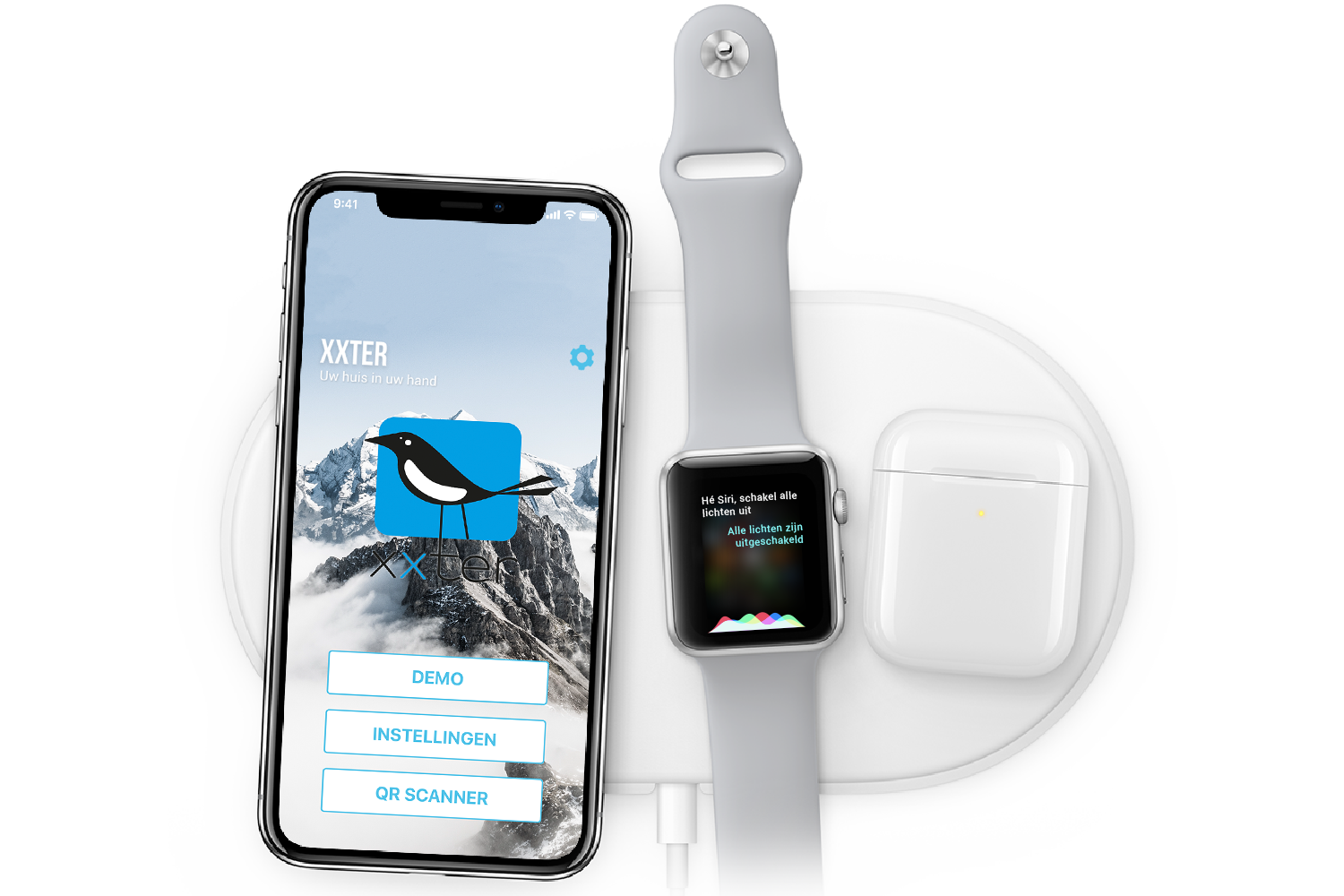 Combine xxter with Pairot
Do you already use xxter and do you want to add voice control to your home, or do you want to extend your voice control with the extensive possibilities of xxter, then you can use xxter and Pairot next to each other. Existing xxter customers can set up their Pairot quickly, because the xxter project can be instantly converted to Pairot. Because of the actions and scripts of xxter you can use commands from Pairot as a trigger for any of the endless automation options xxter provides. This allows you to integrate with intercom systems, audio/video systems like Sonos and other home automation standard, like for instance enOcean and DMX. Because Pairot and xxter are both continuously connected to the KNX system both the voice control of Pairot and your personal visualization of the xxter app always combine seamlessly.